The members of the Hive are players that have beaten the Initiation round. A member of the Hive is discernibly different from a Hive ally. The allies of the Hive are people who do or have regularly played with the Clan, but are not a part of the Hive's systems and thus do not have a Clan rank or identity; Hive membership after the Initiation gives these aspects to their members upon its completion. Members of Hive subclans who have not completed Initiation or have decided to utilize its Failsafe are also automatically considered Hive Allies. The Hive has approximately 2800 total members, but the modern Hive only knows so many of them due to the large amount (approximated at 1300) of members lost at the end of cz1420's reign and the start of the Modern Hive Age. If one is in the Hive, go to the Matriarch to reveal his gamertag and tell that they were a previous member.
This list does not include planned members or initiates of "Egg" rank. All known members' names are listed here on the Wiki, but their respective ranks are kept track of by Hive subleaders on a separate list. By doing so, no member can lie about their rank, for the Matriarch and some Monarchs have clear sight the member's rank.
Original Members
These are the known gamertags of members on the Clan's home console of Playstation 3, in Aliens vs Predator and Aliens:Colonial Marines:
BadassOfDOD
BURNING-WITCH_ (lost leader)
CHAKRAMMblade
DARKWOLFPHOENIX
cz1420
italian-stal
dragonsrule4444
sdrbuck234
XenoWarrior6
Trajectory989 (Matriarch)
Vincent_Bishop90 (Monarch)
damienjj666
I_am_Frog-jta
cyperhustla
philip13_
grim-mask
WPA_BadassOfDOD
Vatos_LKS
Esom_Hill_Boy
zero-alpha
Boricua44
iwish40 (italian-stal's 1st)
the_shredrrr
Dragonboy615
hortenwho2
Londynn9999
kezzervic
abi3760
Sadistic_Griz
flarebear02
zoro727
pet-shop980
NOOBISHCRYBABY
lil-bittykillers
tjb2004
D4rthYoda198
alz0003
B-Headed
Moises2wavey
MILLERDUO
gr8vamp
ivorybertell
teddytom
deric2002
nathanredrunner
the_guy_who_wins
uJustGotOwnedByC
DRAKOALLSTAR
realgrapeape2012
celkworm
mad_hatter_968
bigavee
lilstreethustla
WalterPayon34
ReyAlonzo91
alicat91
dlcmlr
wuskers
MeatEater010
crazyaxel78
Anthonyr475
Almondtea
AG_Rockz
runrundog
cameron3346
HaNDz-oF_NoD__
killerrthebest
chaosshadow18
BamaMercenary
whyisbloodred
wea7mm-08
buttcheek34
AnthonyDR475
fivboys
xXOpTiC_KnIvEsXx
THEVENOMSTYLER
ELiTeNuKe-151
the_hunter2005
Mantletrooper1
PRAETORIANRAVAGR
FREAKZSONEYE4nl
war35537
SLICKZONE
KelpThing
stunnafour20
codster1324
PRIMEWARRIOR101
dexy2001
esecookiemonster
KEERFIE
csutorka
ShadowWalker_757
DemonOfDarkness7
NiGhT_oF_fRiGhT
duckie00
reachclaw9
jade_Eliktra
FIRERYNINJA63
gjoe34
mhurdle12
prealien9
XDarkharXD
AngelHero_1990
pooma7
neilgillon
AlfreTheBest10
alice_170
J-L-Walker-2920
RolandoDaisy1988
papirringo99
ghosthunter5999
froad456
sTaRk1LL3R_23
Deathstalker419
Bibi1005
monsterjaws
styleenut
colt34cak
Chelsey_just_won
blackorchid73
Dark_Lycan108
pegasys4
RAMPAGE-RAWKR99 (italian-stal's 100th)
hulksmasher51
TheHunter_Saint
pythor085
DawnSlayer78
lucianpowe
BoR1cUa44
PShardas
blackknight2002
adaminsky
spidey19355
bigbluck79
X_Lone-Soldier
XxLEFT4DEAD2xX
XDeath_Blade-X
TheHunters_Ares
anarchy_angel_11
alchestbreach123
tyrada2000
TheHunters_Mars
deathdelers32
TheHunters_Zeus
c_d-knowles
dpetch01
SHADOW-LYCANKILL
THE_HIVE_CABLER
monkeyrock9
KeeperofShadowz
pupgod768
jakeroks123
maryamrajput
XbOxKiLlEr02
xWeRockUHardx
KID_n_LAW
aliensRhere
wyatt--earp
Dangerknights
scorping04
greatwh1tes
NEMO_INSLEY
lostpredator90
Zx3xIMxPROx3xZ
dugy01
adiazpolo
footballdjm18
TheHunters_JK
Blueray72
damian331
i-8_Awatis-_-
hirc11
numnutsforever
dovakiin12
Alien190
zachplooper28
FatboyChubs
DarkAngelCharms
PredAlian1
nastyyydogg
Amature99
nightwolf927
Golden-Boy345
lizbragg
battylittleste
Dark_Justifier
UNKNOWN-PREATOR
chaosmage99
youngblood524
TheBlackDahliaX
Etrius-YOLO
Conseidass
sharkbait0326
SANIBELBABY
wolfman679
Knights_Vengence
LIGHT-ANGELKING
SHADOW-LYCANWIND
akablacksmith42
Vaumon444
minispot6671
Kmen2012
DarksamusS117
BigMac9957
DARK-VAMPIREKING
JOMARLUIS
jomar20067
nck2001
chevybeagles
starSHIPomar5676
akthacker
frieza109
bunny19524
SHADOW-LYCANNUM6
Zwaksnoll989
DEATHHOUNDS37
knownmarine
eyeofanubus
shadowlurker321
RECON-ELITELORD
lildredre21
ELIBITC-H
dethpredator
MULTIPLAYER1999 (italian-stal's 200th)
THAY-GUY-_-O_o
|--LAST-KING--|
|-LAST-YAUJTA-|
CrazyKid1214
potato_bug10
snake_eye_214
Restless_Legion
KillerShadow8852
footballdjm3
BLOODYEMOTIONS
costumbreangel
AllHailRichard
The_reapers_last
hudsonwa
BountyBuster
mikerorrer7391
jellibien93
killkratos123
predatorfalcon
tmgmtmkm
kurtrobertbentle
Dr_Stein_Sythe
vintat1113
agj_shark
DRAGONKILLER5900
AlexReneMartin
Darkness-night_k
eXtreme-183
zombiehunt850
TheDon-xV
bluepokeballs
Smelly_dogg
ngatokorua77
Chronicle_Alice
SPECIMEN00X
victortango98
xXPREDQUEENXx
RadicalRabbyGT
grizzotter
ULTRA_MARINE555
trenttyb
bloodwar789
thetrueGB
xx_MaYhEm_88_xx
nlnetailfox2k8
viperrallie
Paperbat9
dantekoolNoob
damain331
pfcmenzel
crazydartman
Copy_Ninja_Arts
SHADOW-LYCANBLUD
SHADOW-LYCANRAIN
Kakashi_Shadow
adrianburnt1
forbidknight68
Nazgouls_Wrath6
foxfire03
MIKE-LOTT
KOMAKAZI_DEATH34
SHADOW-LYCANFEAR
codkiller0826
LegendaryScar
redwinger01
Telecommando946
dinoshark2000
narph98
darthnew
XToxicVinesX
edwardt06
patrickcoolfunny
PSYCHOSOCIEL
xxMYSThawkxx
RaQuan124
tentales13
unfair-sizey
xAssassinAngelsx
chrismvilla
SHADOW-LYCANCROW
earthwolfgirl3
uyo12
VkeithZ
black_reddragon
X_Act-of-Valor-X
marshmallkiller
SHADOW-LYCANBANE
royalflushfam
SHADOW-LYCANEYES
o_so_good559
DERP-E12
shadow_1101
Fallen_ryker
zeus8335
wanlog410
momsaccountused1
crackdealer12
agent30808
shadowdark-E123
viper3558
THEDESTROYER1543
ashton_thomas (italian-stal's 300th)
Dalton3899
BICE1997
DocWillRockU
ZzV3NOMOUSzZ
corycoon603
xFriZ-_-Predator
A_ki_ey
sctt12345
Marine_Team5
posadas3
Cordell001
DARKSOUL-LION
roosterad
garfiel09
DWARF_TOFFEE
wildbeastlion
snowflake0405
BreadAmongToast
Shockwave
oblivion213
yourtruenemisis
SUBZERO-2012
nikoo32
SAPPERSOLDIER34
shadowwolf115
Undead_Excaliber
Xx_darkness66_xX
jacob_nf8956
crackmonster71
LOS-Shockwave
SHADOW-LYCANKING
SHADOWxLYCANKING
muffinkiller14
Veteran_Hive_VIP
aacaec
xzASYLUMzx
preadator16
LydiaTheX3noGirl
SERPENTX34
AnthonyTuthill
Sword_of_Shatter
VDracul
r_ethan-44-yahoo
Skull-Girl69
Sleep-Mystogan
Awesome-Gabe01
Andrewthe99r
hootyhoo2u
SpaceRated
T_DHBLACKVIPER
DIABLOX3G4
KILLER-TEDDY567
slinkyball
DisTanT_D34TH5
Regular_Slacker
drawfire141
NW-DIABLO
TheBeastToo
Lotusofthesand
untimentcreeper
drew100jedi
XxRagging_girlxX
SHADOWxxPREDATOR
joshuaget-r-done
gansta_child_04
God_of_war-ny300
Sinboy136
jrwhitb
YAHS-MALAKIM
Ghost_Warrior143
Atyourmomas59
godzilla2223
OBEYnicko2525
SHADOW-LYCANYAHS
godzilla_rules02
Rigby911 (quit)
Sword_of_Shatter
iburnbud
alanwaltonharrod
MadaraUchiha_34
hellhound131
AmazinButterBro
ALPHAOFMAN
ZillaBeast2005
kyler_stolte
Jessex1R
Paws727
LilRoma1
BOYZDINO
spraw13
MOCKINGBIRD6331
GRIMREAPER6337
checkpoint209
tiger_kid35476
Captain_Moroz
aleksytorres
MEGA_PRED666
q-wulf
MachineGunMike25
hikeboi_trae
TwigggyFann
X-MaximusPain
PhatMan02
JingaHagane
Frpcmember2 (italian-stal's 400th)
CD14fsp051
PharaohGamer
ItachiUchiha_34
biotechhitman155
pres2start
gageh2013
BlazeTheCat
khalid-waleed201
cooljoshmc
sir-butt_
gonsalvesmnm
gamblerO1dyer
Eche-Davo
ea4dce4473
bloodnoski99
Malakye_777
A40000bpa
ShadowG_Wolf
kila150
LegendaryYautja
SpiritualKnight
jan_503
XGeneral_CaesarV
sassy_chick95
team_gays
crowcrzy54
bracero06
Iverson_II15
shootingrange44
EDOJACKAZZ12
GAMA-DA-BEAR
gamkiller01
BUCK__HORNs__bro
kida77wolf
Darkend_Storm1
deathwing88
spartan12555
Tooshort515
pokehulk64
XxGrimSiperXx
Anthony6754g
xXELMOKILLUHXx
genodorf
ErikAndersson93
KillenROOKS
Bailinator5
reptileboy2000
crazymurdoc1315
Nic1a1
EffectedSoldier
Kadonom14
xDeathx--DEMON
remmyandbubba
DIRE_WOLF_54
swtkadydid
aliciarenee71
Joseph32123
legoandcookie
SpartenBear
pianogirl321
Hitman_Valentino
doubletroublekid
mystique_12
Death_Claws96
malon_b62199
Tex-_o
KyRsp33dy001
D-rock171
patrolEnfOrcer
strawberrymilk03
GemStarr20
digat-101
bmwexotics
Yo-Yo-Bliss
GunSlinging-Girl
i_friendly_fire
CyborgTooth
FinnTheX3noBoy
Chaos_Claws96
TwistedHollow
XenoBoy515
AntiMercenary
CODYHOAR
PsYKoticSniPeR10
krat0zs24
taylornewman
xXReVoLuTiOn571
SOSHEAMUS
rml32324242
LizTheXenoGirl13
RavenTheX3noGirl
BigBossJacoby
rsipwp
ajwmraw
Chaoscontrol4
UW_LYCANPRED
Mrbassy07
ShadowG_Sparta
DoctorPunisher05
frankiefab63 (italian-stal's 500th)
THE-MONEY-FACE
BLINDEAGLEj
SHADOWxLYCANFURY
yamell81
yolo115zombies
powergamer43
envyllama
jhdxx4321
war35537
DRAGONSHARKEATER
Amador76
jerbeth2
timmerchant
xavier_got_ya
xCYB0RGxYAUTJAx
heman224
SHADOW-LYCANTRAK
Xp0gd
AW-JudasPriest
Left4Penetration
headshotgaming1
donnahennessyhot
PREDxALIENxKING
HiveViper95
skylar13698
nightmax1000
Undertaker_Money
farcrydragon3
veuve12
DEATHDEALER1167
xHITMANx77
leehellyer1974
SERPENT_COBRA_
TheHunters_Alpha
pp19012
techingoway
ACEwarrior_96
Octavian025
TheHunters_Crazy
HAIMA_LYCOS
Kennett31
Skull3nat3r
iPhoneX90
teewee22
Akuma-wolf12
arroyin37
Dr_British
PranksterViking
TeeRexRules
XDarkcryXD
H98Delirious
Shockwave10125
mexican_boy30
keithdenny225
KingFenrir018
Tanneraa16
d-bomb4403
yuikkjhyytrfg
JohnPRGamer
sal_dont_care
EpiCYautja
Xenomorph_Rex
bloodysnipers99
steveasrious
james4309
bodark1234567890
butter-milk-buns
SHADOW-LYCANPRED
Xsilenkilla28X
TheVenomProject_
BadBloodYautja_
DBZFan_Mike28
TimeShifter13
Buba123long
handbag4
ana2003sa
RedTheLycan
Poomay
eatmykake95
spidermanbk3
KickassOfDOD
AMONIMUS-_-PRIME
Sonic1999mf
banjocake
TheHunters_Cutey
superflyboy0530
DIRBYKING
MrCrazyMan247
xX-The_Dukes-Xx
Shadow03998
KILLBOZZY
indio_401
XSpiritxAngelX
HELLZ_DEADSHOT
HELLZ_LUCIFER-
HELLZ_Devil-Lord
piz420
cmcgoogan
ShiraiRyuKenshi
xXBLOODCLAWXx
yodog2345678 (italian-stal's 600th)
Midnightsolarsun
TheHunters_Gaara
Evil_Cute_Wolf
SHARKSHERK
Ghost_of_Nomad
jmkonez
MissTabbyCatt
Andrewkemi
I-H-MIST
OBSSIDIOUS
Indominus-Rex_x
VortexTheX3noBoy
UltimateSnake529
eliac34
RogueAssassins5-0
leapofdarkness
Mysthawk
zebrasman5914236
QuantumJinx
badboy-_-4ever
IsaacTheSelfish
DeathNinja2002
xSLAANESHx
cuteholeungowa
JohnBoy511
SniperofBenning
DarkClaw19925
GxDaRevenge
PRIME-E_DIABLO
PRIME-E_BAAL
Yondoime
GoddessofBlood1
XenoBlue426
SHADOW-H_WITCHER
III-GUNSMOKE-III
macfreeman544332
Ghost_Rider_404
III-WARBLADE-III
JhamBone
ASCENSION-NIGHT
ASCENSION-PRINCE
BBY_III_Wraith
rifle_man03
MaxDeadBear
crusherdultimate
clubamerica1029
Sordun (italian-stal's last)
Biocronic-9319 (dragonsrule4444's first)
PhoenixX_TalonZz (quit)
Bajablastiose121
kingmsm
g1u17s2003
UNDERTAKINGYODA
DerpyPanda1091
VammpriX (subclan initiation)
HadukenFuryReape
smoczyca1987
studgabe9
pinkie_is_crazy
PrincessElle1974
alien_killer1020
Zipline28
garfiel09
wingboy234567
MAMBA_3329
Cheesy_Pandaz
glades40
wolfclan26
jafetbenjamin15
reganwison05
williamminter
MechaPred
garyjr004
theboy_5245
xDEATHGUNx360
|-KILLERxDEATH-|
JAY-BO6987
roshiolis1
clmac13
KiLl-ThE-bOsS03
BLOODSHOT_59
forruner4
SLASH_MEDINA
UnstableXeno
meunier40
mikeollawi
jmheminem
purpledragonfang
bosu2001
XENOMORPH_JASON
calebjbrown
Freddyking_2008
DEADSHOT_857
xFALLENxSHADOWZx
RomanGaming13
marcopolo1216
chris1301
cbolty55
xSOLDIER-76x
xxKILLERCHANGExx
Blow_the_roof_53
Ricky05Daniel06
xTHExDRAGONBORNx
Mattgamer570
budsmokeronly24
|-|_DIABLO_|-|
|-|_TALOS_|-|
bostonkg580
SamSchep
kingofthewolfs32
RedEyedCrusher
KJHGHM
supersonic14567
Dereckstator
FNAF10_31
JalalJ
jds1994fireflame
Irishindian420
NeXz_MaYhem
WillyTonny1099
Hosier_1987
ARGONIAN-CLOUD
Firewood159
scarface_9395
tph1016
bigjohn1991
TheSaintLegacy
SHADOW-LYCANZEUS
Grave-keeper666
HACKER16947
TheShield_Alpha
TheShield_Omega
TheShield_Delta
TheShield_Echo
RKOSTRIKEE
OrbittGG
iTzArtier
ufostryker
GodsGamerGirl
DOMCC777
ZombieKillermjg
RavenKeller
alberthcrazykill
Crazydrew007
rosevear00
st_cloud075
jaimejr2004
III-BELARUS-III
TheSin_Pride
izzygilbert04 (dragonsrule4444's 100th)
tyson_2010
beastzombieswagg
BADAS_SNIPERGIRL
Viampire (dragonsrule4444's last)
joshuamel03 (sdrbuck234's first)
SDZlan
Mr_Daniel_Degro
BUCKETS2194
XxPioneer76xX
SonicFanX117
devzilla12 (subclan initiation)
BigZane2006 (subclan initiation)
XeNZyluz
zackattack0217
jr_the-boss11
Elston172
DarthDolphin87
liam90liam
terrariaPRO1
CryptoSparidium
Frankwest0
THEDERP1
Congar08
genhavoc1587
divjus0905
megaking241
ace9543
deadofthadead
romeroleon
BulldogsRaw10
smushypoo
COLTSANDHOOSIERS
jonblaze44
godzilla123qwe
george2025
DeltaSquad122
XX_D4RKrubin_XX
gjoven
wagout1
f1l2y3
DxHYPE_LOLZxD
LoWolf56
NotchaKing
tootz1980
ThePhatCat4
Rubidium-2
heartmoonxeno
MarkVIIX
Xxblaster61Xx
Aaren23
gsvw
AyeTheyMadBRO
Gsvw1
malifacentslain
TheAcePredator21
de_ALPHA__
ALPHA_OF_WOLVES_
TWD-Zombie-fam11
ApeX_xSHADOWx
stealth943000
Kentucky-boy-13
ApeX_ViRusX
slendertender777
Kaylee_Savage
PredXenoKing117
toniodiaz123
Gun_Slinger175
TClark77
killer8desroyer
KNIGTHUNTER21
intoxicated954
callofduty594344
Callmeaboss23
ArthursMom999
AsSasSInMaRiUS06
jamwillnic
nfpracing
TheOneCrazyB
bstplayr
Gibbinator1993
lizzardking5
zoom_v9_
X_RatchetClank_X
littlejohn1083
jjkillaman
SINISTER-HUNTER1
deathsniper6665
skye44443
sazabi30
LegendaryBiggie
Cpldeathstar442
pupulica
DJ_JN033
DeuceCx
Boss_man11142003
DinoDefender9000 (subclan initiation)
LHZ-TheBoogeyman
ZEUSS619
General_Urko64
XLEGENDARYB455X
BOYGOTSKILLS07
ace5020
CronicHitmanSD
demon19756656
DoomSlayer2455
ace010000000
LarryPDiddy007 (sdrbuck234's 100th)
dragonhunterx36
AmbroseAsylum357
Altair2153
RavagedXenoguy92
pedro701255
GotGame4Sale
nails78-hammer87
countryboy3448
roxmathis
ykgems
ninawarrior2508
chillout477
S-L_BESTIAL_
NBA_Vizual
KalistoHDGaming
killerwillyjr
COOLCHUCHO
gabigrace_
NogMan10
TyRex43
xPREDalienKINGx
LHZ_GHOSTxBLADE
wisky2001
DavidBanchett511
xavier443355
Dan54326
SHREK_OGREDRIVE
scouthunter93
Idomyownstunts03
SLK-x-ShadowZ
SwiftyMong
alien_hatawa
i_m_just_evil
elpelavacas77
filero10
marine_hatawa
S-L_M3RCYFUL__
S-L_PHOENIX_
savage_mode2004
DarkSlayer_XXI
supersaiyan056
S-L_W1TCH3R-
Games-Four-Life
snipperman500
whaleshark300
S-L_HYBRID__
SHIN__ONI
IMMORTAL_ONI_BZ
Jediknight0407
BlackBurn92203
afsc1987
we-r2rocks
lordofswag2002
PeruvianBull
adesS-_-25
VengfulRevenant
antatticus
flowey56
J2H-_-
MoneyMiz2k
Xxfanta059xX
Belarus-X
III-WARWOLF-III
minotauro3329
Finn_Balor_
III-HAZMAT-III
DeadPool_Gamer19
KillowatX
Blake-X-BadXD
gorillas1978
littleman526
SHADOWxLYCANJINX
DASHEDFLASHEDDC
neznarf21
milo_monkey07
smfu4u
nig_the_gander
hacker091905
xenoboy05
H_MBZ5
RevenPlagueTRiGZ
wh269
lucasrules030507
XxARKIDxX
theshodow1912
chrisbadgerhowar
FabledYautja
SGTWhistler (ACM initiation)
montrrey15
Plxg_Phantom
Joyo_Goldo
jeremiahdlister0
ddswag_123
HG658d
breymoore72
Urakanji
Gilbert_Neuer
RattlesnakeJake0
GennadyxGolovkin
Crowbar6 (GTA initiation)
REATSON_cod2003
Xenomorph987 (sdrbuck234's 200th)
dadsun1
monster8baby
DIORJ654
alien-killer_100
Leecutts28
AKATSUKI__CROW
X_Death300_X
Boss2318-
AsomeCraft126 (ACM initiation)
I-BE-THE-GREAT (ACM initiation)
ghost_zocker007 (ACM initiation)
HatersDriqqin-
DARTH_VEJAR (ACM initiation)
S-L_REMIX
Knight_Superior
Easy_A402
Dinotamer1
weeerf159
S-L_Vortex
FREDDYPLAYS135
disman143
ArchAngel1053
Jonay_11B4P
jerry_jeremiah
fil97pla
Staidhalfling55
TheMaskali
jack20161965
BloodyGhostWolf
deathhead364
dragonanoid675
carlospicon10
goblineater456
superpoo3408
catman00123
hanna-terri
lillypuppy122
anjo800
trellcool9
vladromnation
WeskerLegacy01
BestHunterWesker
RazorCallahan
FaTaLiTy_KiLLz__
AlexanDer-Walt
archiemclaatins
VachaFlockaFlame
KreaturePrime111
ScaredHunter672
DxS_RAGINGDRAGON
haydenp2009
emmanuel7112
artwolf11
AVP-BF4-BF3-GTV5
DYBALA_Vz
xDIVINExSERPENTx
SkullPredator---
DxS_Basalisk
BANISHEDxBEYOND
unicorn_gamr
discoloredpig
AlphaXeno4
akooman1
III-ISHIMURA-III
alien_natawa
d9398n
brucerogers12345
TXH-RISE
A11DEMON11
PROFESSORxZOOM
h2o26_ju
II_THExFLASH_II
Tom-Kahn
tomy23ny
ZODX1x1X1
ironspiderman1
Vendetta2008
Bernardeschi1
ARC_GABE_JR
zZax_DeltaJr
iliketowrench246
chazzygogetter
zombiekilla9
naughty_bear115
altayrshahin
timmy123456xx
JcPenney10
deviltedy6667
rubylight4
thick444sky
leonardo0814
Bloodeyes566
SHADOWLYCAN-HIVE
rylanwag23
pioneer75
KushKnIght
cantbekilled19xx
racruz2
RobertStJhns
lI-indoraptor-lI
xFALLENxSHADOWZx
COTTOCURSE (sdrbuck234's 300th)
TyrantKingAlien2
TyrantKingAlien3
RaZz630
XXHEADSTRONG9000
SEl_Shaarawy92
SoHz_Lucifer-
BLACK_ROGUE21
JETERousPRIME
ministormo727
XKillerXYautjaX
Mango92
TENSAZANGETSUO12
S-LX_CARNAGE_X-6
kelleyk93
SpartanJ
shadowalienking
HWolf118
ThaNotoriousSlay
ZombieFigher2
EVILSTONES
GhostxKing123
Death_To_AllLife
panconchorizo
mangochenko
liamlabrada
RAMBOfrstBLOOD
X_Juventus
Doberdog-101
Sektor_117
Runatikku
AidenJoseph
Lorygamer02
IRON_LEGEND1
AWSPIDERPRED1
ElyDrago
mechadead
X10illuminati26
X33illuminati13
haku__15
tayroon2000shawn2
Hitman26Ray
Linsar0216
BlackChap161
smoke_blowing21
notirananegrito
DennyDrago
Mrdonttrust
IaDy_Blanco_
daddied21
foxy2_0
junkman_1988 (ACM initiation)
MaryLostRuthless (ACM initiation)
BLACKNETRRU (ACM initiation)
S-L_OmeGatRonOs
TARKATAN-MAN
GhostVillager
jjjrkgye (sdrbuck234's last)
TheXenomorph1 (XenoWarrior6's first)
Gio_Chiellini3
one_redeye1
DarkGhostFace_
CHAOS7377
Bonucci
whitehawk2003
aPirlox21
mildwer65
drunkfun420
Chris_Manson15
E_zombiekiller08
Lionel_MessiUEFA
DRAGONF908
batman5120321
CloneTrooperNute
UncleSam07041776
sethnjack1
Arcadia_1984
Alex-Ant-Man06
damians-2-legit
DallasUchiha_SLG
PANTOMX
Linkin501Park
Dead_By_Sunrise9
ematic4500
Chucky__Lozano
Will_Nevtep
Merci_ful_Fate
Finland_Boy95
Gabe150506
CrotchGuzzler205
Baphomet2341
zFXz-EkKo
CMeX90
luckikiller
DEINE_MUDDA84
ajacks125
muitodiodo
javitominuet
jshkn1
T_Prince420
RONDESTROYER
gunslinger90124
ChopperPredatorX
ApeX_Saviour
Monster_Dybala
DarkMoonHunterX
Coutinho-21x
Zeus__33
Delsaber8
l_WhiteKnuckle_l
XDivineXYautjaX
robsonvm16
SMOKE_249R
dddddee333332223
dragon62227
code-ryan
Cateur1234
BachThao23
IFCKEDMiaKhalifa
SilverWingMW
bannakid321
Juventus_x-x
LHZ_FALLENxBLADE
zombiejde
p3209320999
narutos_dead
Legendary_Dxdragon
Reddygamern01
TheLostHunterzPlasma1
MarioMandzukic
Super_ebola_2
S-L_Discmaster1
xeno1839
STOOOPID_SCRUB
ironpatroit09
gidan1987
CroKanula
zfrizzell
XCronaldo-7z
jerrysamm
xx_Bojangles_xx
Bubbalovely
ssafety12
jmax2025
LHZ_GODxSPEED
LHZ-_-TRIGGZ-x
bartvera
BloodBabe24
Godscreen
majorvincent2014
betocwb
the_chameleon101
TheRagingDemon33
OPTIMUS-PRIME775
Dope-Boy_Playz
IN_SILICO
WHITE11FANG (XenoWarrior6's 100th)
Xl-Vaas
HAPPY-DD-BOY2 (XenoWarrior6's last)
arivera1974 (Trajectory989's first)
Grim__X__Reaper_
Champion-Black
ciccio_gamer_80C
TOMBSTONEx (ACM initiation)
BobbieHead7777
jacksonpenticuf
snow_blood-74
xX_RaptorBlade-X
XKillerXCeltic
Pirattt2
Lilly613
xX_RaptorNeo-X
Wolf-Leadz
Tracajah
XD53slender
Chaoticnova517
Jerrymouser
HugoC072015
mortalica22
Nelson-_-1967
ROKI2345
III-ANATOLIY-III
lewinbeau102468
bobayaga88
xLEVIATHAN_IOZ
o-INVADER-ZIIM-o
Michdum
nn1tiago
hit38470
asovin
Sean-samantha423
NOTORIOUS_N8
WolfGrimm_
Oliver_G007
X-AW-Joke-X
jadethexenomorph
x1_RavenousSnake
Z_MLK-_DO-_AM_Z
xX_OVERLORD_xX-1
THE_PRIME--EVIL
KACPER2102006
youn0024
Pugknight12
AzTeC115____
BLADESxOFxDEATH
Asstastic189
hayden0808smith
NotoriousPred_
KingofShreks
Nxv_LeShooteur
G-UNITJR
VxDaRevenge
II-AKUMABUSHI-II
guitarhudson2017
girl771220
bibabdeboo
saulito2009
fireballbeccayt
browner49er
The record for the most members initiated in one day in Playstation is 10 so far.
Xbox Members
When the Hive entered Xbox360 in its 4th age of updates, a new list of members originated. The Xbox sector is currently dormant, and this list is known to be on hold at the moment. These are the known Xbox Hive members:
trajectory989 (Matriarch)
Powergamer1998
Sdrbuck234
darklyViper
Bloodygammawolf
CoKayCola
AntiDeacon (trajectory989's first)
Shreedermann
Blowing Mud
tomek carmine
nemesis008 (trajectory989's last)pa9
SuP3RpAnDaGuY (Powergamer1998's first)
Devilking778
YOLOER367
deadeye36464
TearierSean4000
DesktopCash13
Spike x13 (exiled)
XxWolfy810xX
XLG Locust
i 3 love aimbo
lolly max123
the goth prince
trolololo (quit)
ShowbizCloud74
PREDALIEN LORD
YOLOER367
R21DARKSTAR
dr trayaurus 27
Graywolf292
xenomorph39
ShakyCrowd831
PINCAL PHENOM
WARRIORWOLF007/ ALEX
MrYolo 3000
SCLINENDICE450
KEITHAN 1990
SpehericLeech21
TigerishPaper48
OPG Fang
TigerishClock86
VenomFang9923
YuckiestBard823
Gamerbomber49
VastPrawn251 (ACM Initiation)
Tiehg (ACM Initiation)
UnbrokenAustin
reptilen 454
VermillionCat04
JHDXX
I Sco Predator
Xeno Cougar 001
Herobrine2606
EnderChocobo
HATETHIS37
Hauled Daggers
madskull22
HyperViper 629
Correaboss
Fireking67
PinkPaisley777
death Angel xwe
M4STERChief2009
MegaLight117
swaggbunny15321
MegaKingstrike
Redghost1181
Silverbullet67
BiggestConch22
xB3ASTGODZx
BoundingShark55
RoboticDeath1
PlayedPine40
Oldcoot
AngelicSinner30
XxNITROSXBLAZEX
DeadlyShadoWolf
TheTanqs
Impulsed Ceeper
EPIXUNDERTAKER2
Eternal Cortana
Doughboi2347
TeamCora (exiled)
ZombieStrikeCO
Cipher74
Gr1m Reaper 202
crankysonic
Homelessgommba
KILLER10SPARTAN
JCforJoetheCrow
FEE032
elusive1enemy4u
dinonoll
mastermindQA
Synder Girl
aGiLe x WeAvEr
gamerdud7759
CalebMonster46
AnimatronicWolf
Kahri90
ZonaryCrane
oddlyspecial2
xx Physicalzz x
FoulestHydra0
XXTHIEFX69
PoisonApple09
Thundercookie8
HH1NATE (Sdrbuck234's 100th)
LoneWolf7764
SprungLizards
ClaimingOden14
shadowbetawolf
zombiekiller8j
kalebtukuafu79
HXXPredatorXXH
KillerGryphon12
fire skull 7575
MasterDExtreme
IronSquash9780
GranadeGrunt
Joshua90007
BarbaricBook02
blackopsmano
DEVASTATOR88
HorrifyingReapr
WOLVERINEvsYou
xray4 0856
spiderman1123
Homelessgommba
CrystalAngel IX
OmegaSnowWolf
KertlebergJIII
SqueakierCub911
PieCrushYumYum2
onyx gaurd1216
f4ttyg1
Sammie Savage
Bored gamer46
HUNDREDSxBLUR
SvelterRabbit0
Player637165883
brobro1923
FatLadDad
HowlingEddie
ModalPage011
MCmuffin481
obviouslime963
TinedRacer67259
LifelessDoor67
LONROD75
KageFan 121
NightmareXeno
Fr0zEn GaMeR51
INSTANT DEATH43
lamoureux1997
RenewedCoyotego
BerrasaurusRex
iron star33
grimreaper56278
killer robot039
Jaxsentron
Vyko Vy Xorxus
Bailey 2144
Golden Fang iIi
tyrantkingalien
prorun
fromTh3Abyss
AL13N S1X (last Xbox member)
The record for the most members initiated in one day in Xbox is 5.
Playstation 4 Members
The Hive would further expand to PS4 during the 8th Age of updates as part of the Great Expansion, initially into the Warframe sector. These are the Hive members initiated on the later console of Playstation 4:
Lotusofthesand (Monarch)
piz420
Forunner
Sherlock Kush
Zreg
NarutoXGoku
Ana2003sa
BloodLust_XV
Valgar1497
Fotia_Drakos
Idellinger
ToKyoBlitZ
Atomic_Beast
M_Glaze
JJ20092315
wardog1986
Thriller1221
Tcrieg21
SkullLife123
jcpesck
HELLRIZER202
Jayman14206
bartvera
TheRagingDemon33
Online Members
The Hive has a small sector of members that manage internet affairs for the Hive. This list includes the people that help manage the Wiki and make videos for the clan, as well as those from the later-established PC sector. These are online Hive names:
trajectory989 (Matriarch)
FeBreezy (Monarch)
KingAzxoll9
TheHiveOfficial
MrALIENSVSPREDATOR
Mad Hatter Demonologist
avp trio
Jonathan Harman
Zee-Dude
GrinWolf
DarkLioness
Bleed Blue (first PC sector member)
PredatorWolfXD
Sherlock Kush
That_Hacker_Guy (exiled)
TAKE A HIKEDUDE
Online R3tard
polkadottedpencilbox
Rufinator
Shade
Mickey Plays Games
GodyZangetsu
The most people initiated on PC in a day is 4.
Accomplished Members
Some Hive members have done more for the Hive than just get initiated and play acouple matches. These members have contributed to the Hive and its resources and are therefore comemorated as such. These people are:
The gamers cz1420, BadassOfDOD, DARKWOLFPHOENIX, BURNING-WITCH_, CHAKRAMMblade, italian-stal, dragonsrule4444, sdrbuck234, XenoWarrior6, Trajectory989, and Vincent_Bishop90 have all been Matriarchs of the Hive some time or another. Vincent_Bishop90 is the current Hive Matriarch (see "Hive History").
Bloodygammawolf, Sdrbuck234 (initially Powergamer1998), and trajectory989 were the Monarchs of Old in charge of the Hive's Xbox Sector before the Monarch update in Age 8. mad_hatter_968 was the only Lead Empress in Hive history, acting as the sector leader of the GTA expansion. His time as Lead Empress would later inspire the idea behind the modern Monarch rank.
The modern Monarchs are currently in charge of individualized sectors under the Matriarch. TBA is Monarch of the of the AvP and ACM sectors on PS3. FeBreezy is the Monarch of the AvP sectors of Xbox360 and PC. Lotusofthesand is the Warframe sector Monarch.
The members mad_hatter_968, CHAKRAMMblade, DARKWOLFPHOENIX, dragonsrule4444, piz420, ana2003sa, numnutsforever, XxPioneer76xX, and Cipher74 are the Council Empresses.
Bibi1005, MULTIPLAYER1999, kida77wolf, budsmokeronly24, S-LX_CaRnAgE_X-6, and piz420 are in the Bulwark of the Royals.
Hitman_Valentino, RogueAssassin5-0, piz420, Xenomorph987, budsmokeronly24, and godzilla123qwe are part of the Mixblood Elites. In the Xbox sector, the King is SuP3RpAnDaGuY.
Tex-_o, chaosshadow18, DEATHHOUNDS37, de_ALPHA__, piz420, budsmokeronly24, and dinoshark2000 are in the Hivebloods.
Only Mantletrooper1, Cipher74, and bosu2001 are in the Hive of Fame.
italian-stal is the Demonic Hive General of the Hive's Rage. piz420 is the Hive Sargeant. MaxDeadBear is the Hive Lieutenant. mad_hatter_968 is a previous leader of the group.
Hive member mad_hatter_968 is the first member of the clan to be prestiged. xXOpTiC_KnIvEsXx was second, and SLICKZONE (Dark-Lycan108) was third. MaxDeadBear and SERPENTX34 were the first to complete the full 45-rank system.
The player iwish40 is the first player italian-stal initiated. The player RAMPAGE-RAWKR99 is italian-stal's hundredth initiate. MULTIPLAYER1999 is italian-stal's two hundredth. ashton_thomas is italian-stal's three hundredth initiate. The four hundredth is Frpcmember. frankiefab63 became the five hundredth initiate of italian-stal, and the six hundred was yodog2345678. italian-stal's reign ended with the initiation of Sordun, and dragonsrule4444 broke in her reign with Biocronic-9319. Her one hundredth would later be izzygilbert04, while her last would be Viampire. Sdrbuck234 later initiated joshuamel03 to start his rule and reached 100 with LarryPDiddy007 and 200 with Xenomorph987. His three hundredth would be TyrantKingAlien2, and his reign would end after the initiation of jjjrkgye. Matriarch XenoWarrior6's rule would be heralded in with TheXenomorph1 and would end with WHITE11FANG and HAPPY-DD-BOY2, 100th and 101st. Trajectory989 would begin with arivera1974.
There are also those who have been considered the Hive Ichor Scions, who have been trainees and/or apprentices of Matriarchs throughout clan history. This began with Matriarch italian-stal, who initially had one of his members take special rounds each day. This first trainee, dinoshark2000, was not seen as an apprentice until he was nearly at his apex and his progress of learning through this method was noted. Later on, dinoshark2000 became a second-era Empress as the first representative of those trained in an "active environment" by the Matriarch hosting Power rounds. Empress dinoshark2000 was succeeded by dragonsrule4444 as the second apprentice to italian, as well as the second Ichor Scion. piz420 became the third and final Ichor Scion under italian-stal. One Ichor Scion under sdrbuck234 would also exist, ana2003sa.
The members dlcmlr, footballdjm18, sharkbait0326, Blueray72, BadassOfDOD, dethpredator, nck2001, SERPENTX34, MaxDeadBear, reganwison05, MEGA_PRED666, COOLCHUCHO, bosu2001, and SHADOW-LYCANKING all own or owned ally clans to the Hive. SERPENTX34 once owned an ally clan before becoming SHADOW-LYCANEYES. mad_hatter_968 owned several clans. The once subclan Death Deelers, the Demonata, the Goblin Horde, the Legendary Warriors, Elite Hunters (reborn), and the Souleaters were all allies because mad_hatter_968 is a Hive member.
Executives
Normal Executives
The Hive also has Executives, a title or role only given to an individual Hive member based nature or personality, not by rank or how long they have been in the clan. This is where first impressions count to the Matriarch. Normal Executives:
The member bosu2001 is annointed the Executive Trainer of Hive members for he is known in his ability of training the Hive Ichor Scions and beyond.
The Executive Hacker for the clan was xXOpTiC_KnIvEsXx, whose hacking abilities got him this extraneous title. He was also the Executive Subclan Starter, acting as the epicentre for the first era of subclans. He also created this Wiki in 2013.
The member AlfreTheBest10 was the official Executive Moralist, for when he is in Hive battles, he constantly gives the Hive members constant morale to win.
The Executive Idealist is mad_hatter_968, for he has the record for the most new ideas and contributions to the Hive. He is given credit for helping invent the Persecution, Reaper, Alpha, Legendary, Omega, Academy, and Guardian special rounds. He has also created the Hive-and-Seek, Hive Sumo, Hive Pureblood Royale, and King-of-the-Hive games of the Hive, as well as contributions to nearly all other current Hive games. Without his contributions, much of the Hive's systems and events would not be what they are today.
The Executive Wiki Editor of the clan is KingAzxoll9, who is not even on the PS3, but is the Hive's eye on the Internet and keeps the Hive Wiki nice and organized. Other wiki editors include XenoWarrior6 and TheHiveOfficial.
The Executive Glicher of the Hive was monsterjaws, who has found the most new glitches to the Hive than any other member. His glitches were his prime source of rankups.
The Executive Dodger of the clan was sharkbait0326. His fighting style was considered unique, in comparison to the common brutish tactics of other players. He barely attacked, but much more dodged and encircles his opponent before going in.
The Executive Accountant (not as in finance) is SERPENTX34. He has the most different gamertags of any Hive member, with 30 different known accounts. He is all known as SHADOW-LYCANWIND, SHADOW-LYCANEYES, LIGHT-ANGELKING, SLX_CaRnAgE_X-6, DARK-VAMPIREKING, RECON-ELITELORD, SERPENTX34, TENSAZANGETSU012, DIABLOX3G4, NW-DIABLO, MOCKINGBIRD6331, GRIMREAPER6337, X-MaximusPain, PharaohGamer, SpiritualKnight, EffectedSoldier, SpartenBear, TwistedHollow, AntiMercenary, SOSHEAMUS, Dr_British, XDarkcryXD, RedTheLycan, Poomay, KickassOfDOD, TimeShifter13, HELLZ_DEADSHOT, ShiraiRyuKenshi, OBSSIDIOUS, VortexTheX3noBoy, TheShield_Delta, and Mysthawk.
The Executive Berserker of the clan was the_shredrrr. He conveyed the most anger and rage of any player in the Hive since the time of italian-stal. When he was angered, he would often become brash and illogical. During his raging, however, his skill as a player increased.
The Executive Exiled of the Hive was MaxDeadBear, who over his years of being in the Clan, had become well-known for his aggression and argumentativeness in lobbies, so far as to have caused a notable disruption in Hive daily activity during the summer of 2016 due to problems with other members. He has also been exiled from the Clan 6 times and returned 5 before finally being kept out of the Clan, more than any member in recorded history.
Originally, the Executive Elder was to act as a second-in-command for the Hive under the rule of dragonsrule4444, but this title was later reevaluated. Today, the Executive Elder is instead the oldest (clanwise) active Hive member, who is currently damienjj666.
For his years of knowledge in the Clan as a leader (Matriarch, Monarch, Empress), italian-stal is now known as the Executive Consultant of the Clan for all current and future individuals of special rank, acting as an advisor and mentor for those unfamiliar with their high positions and how to handle them. Despite being an advisor for subleaders, italian-stal is currently of normal rank.
Species Executive
A second type of Executive is a Species Executive. In it, there are the top 3 for each species (except alien). Species Executives are considered the top of each species in the clan, based on their superior skill of that species. Three of the Executives are the top fighters of that species in AvP, the fourth alien is the best xenomorph in ACM. These are the best fighters of each species in the clan, the Species Executives:
Alien - the most-used species in the clan, these are some of the strongest melee fighters one can find in AvP:
jaimejr2004 - when not spending his time with the Hive, jaimejr2004 is known to play with other high-level AvP players such as TREX-3-360 and chillout477. This outside influence has given him an edge over many of the alien players in AvP and eventually resulted in him being the best of the Hive's regulars.
italian-stal - as a previous Matriarch and ex-Chimera, italian-stal has had years of experience in xenomorph combat. Although he is currently not as skilled as he was in his prime, he still holds a very high skill as an alien out of the remaining players in AvP. His most infamous trait is being a renown wall-tailer and one of the best in the AvP universe.
tyrantkingalien - one of the best aliens from Xbox, tyrantkingalien or COTTOCURSE would join the Hive in its later years as a respectable addition to the strong alien legacy of the clan.
Predator - as a partially-melee character, this is also commonly used in the clan, has some phenomenal all-around players:
MAMBA_2239 - having been known as one of the best yautja players on earth since the apex of clans, MAMBA_2239 became the Hive's best predator player after the leave of XDarkharXD.
SHADOW-LYCANKING - the renowned leader of the Shadow Lycans, KING's presence on AvP sparked the original fall of the well-known clan, until his return in 2017 to resurrect the Lycans and reclaim his title of "King of Blades" as predator.
bosu2001 - with an impressive history in clans, bosu2001 became an involved Hive player in AvPs later years. He became a highly skilled yautja member, and his skills in the species can put even the older Pred Species Executives to shame.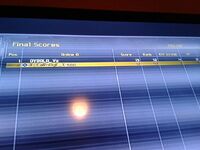 Marine - although rare in the clan, the Hive has some great ranged players that show superior skill from afar:
chillout477 - one of the world's best marine players, chillout477 is renowned for his mastery of the marine species, and poses a threat to elite-level players with any weapon of the marine's arsenal.
TheRagingDemon33 - almost always seen as a marine, TheRagingDemon33 has an extensive record as an elite marine online AvP, with history in the Shadow Lycans, Celtics, and more; he was originally the best-known marine on PS3 before the arrival of chillout477 from Xbox.
MaxDeadBear - a relatively skilled alien, MaxDeadBear also spent his time as a marine and can be recognized as the best of the species in the clan during its later years, especially with a scoped rifle.
Round Executives
There are also Executives to each special round. The member that beats a certain special round and wins 5 times in a row is considered that Executive for that round, a master of it. This is a high right and one will be respected, no matter their rank. The rounds involved here are the Power, Persecution, Rank, Reaper, Bloodslayer, Lycan, Badblood, and Guardian rounds. The Executive Roundist is the one player that has beaten all of these rounds 5 times in a row, the highest Executive position possible. Special Round Executives:
The Executive Ranker of the clan is Mantletrooper1, who has beaten 5 Empress-created Rank rounds in a row without losing. He is known as the "Rank Master" now as a reason.
Other executives may be found one day or another.
Other Titles
Executives are only one type of title. Members of the Hive of Fame have Legendary titles "Legend," "Idol," and "God" for beating the Legendary round. Meanwhile, individualized Battle titles (like those of normal Executives) are given in the Hive's Rage by the Demonic Hive General based on fighting tactics. Subleader titles consist of "Neo," "Proto," and "Xeno," and measure the frequency that those of special rank perform their duties; thus, they are only available to those of special rank. The Resurrected title is one more individual title given to those that have undergone a Hive Requiem Resurrection.
Hive Allies
These players are members of ally clans or are commonly seen playing in a Hive group. Most allies on this list are players that have cooperatively and successfully played 3 or more matches with the Hive clan. Others are leaders of allied clans with the Hive.
THE_XENO-MAN
TheMightyBug
BestHunterSniper
Wesker_7891
thehowlingshrimp
OmegaLXZ
DARIOUS84